Welcome to Anglian Leisure Sawston
To see our facilities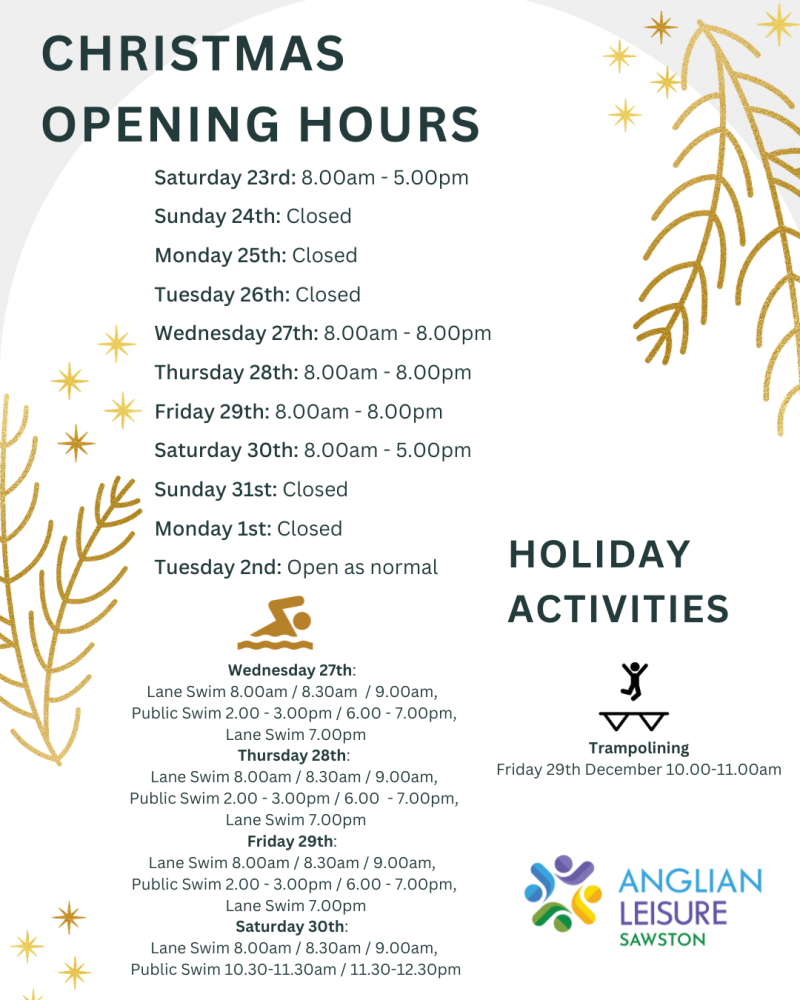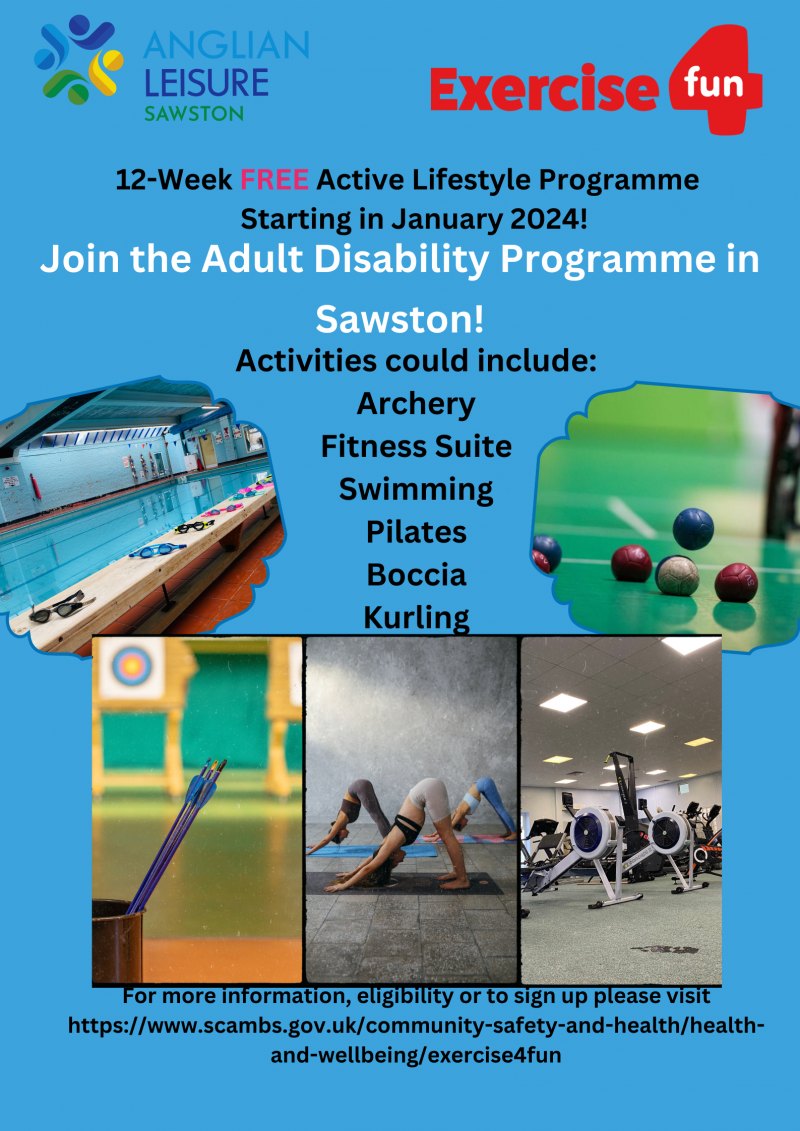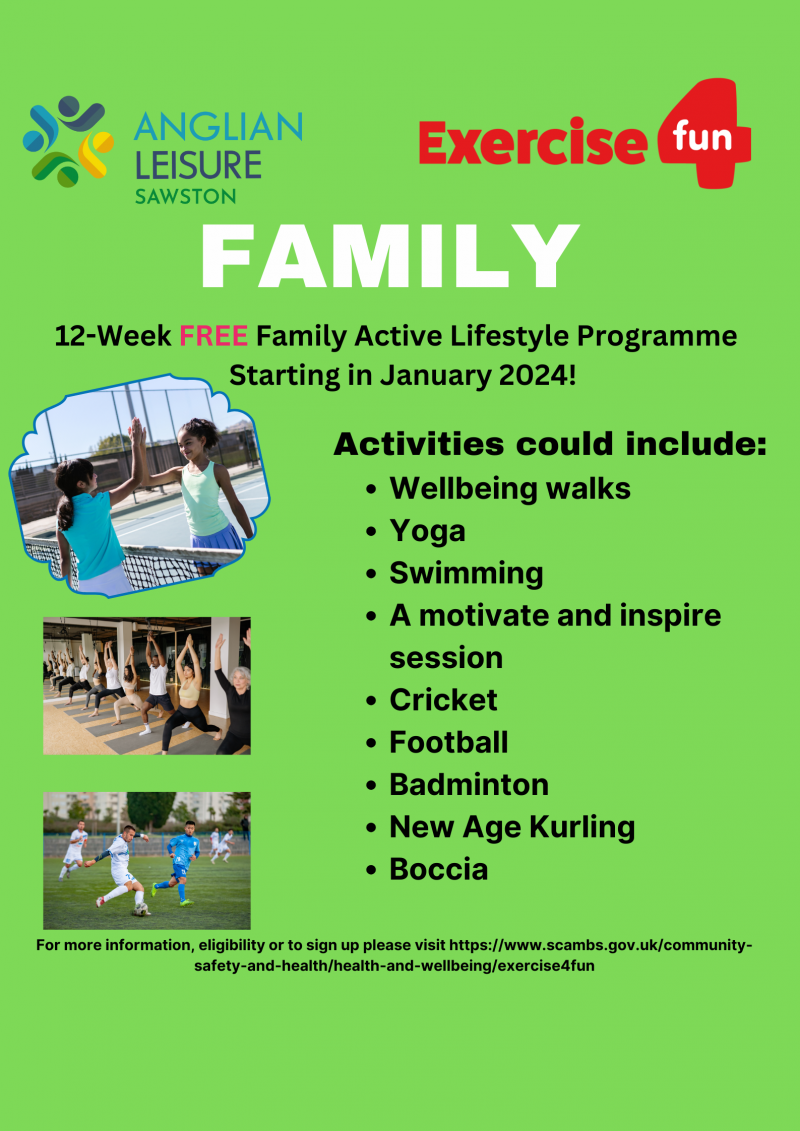 Check out our Exercise 4 Fun scheme in January 2024 – your ticket to a healthier, happier you!
Online Booking System -
If you have any questions on how to use the online system please do not hesitate to contact our reception on 01223 712555 or email
awilson@anglianleisure.co.uk
Make a booking
If you are already on our database please reset your password to access your online account
---
Our opening hours are:
Monday 7.00am - 10.00pm
Tuesday 7.00am - 1.00pm and 3.00pm - 10.00pm
Wednesday 7.00am - 10.00pm
Thusrday 7.00am - 1.00pm and 3.00pm - 10.00pm
Friday 7.00am - 9.00pm
Saturday 8.00am - 5.00pm
Sunday 9.00am - 4.00pm
---
Please follow us on social media to keep up to date with some of the changes we have made
If you do have any questions or concerns please do not hesitate to contact us.
Thank you for your continued support and understanding.
The Sports Centre team
Anglian Leisure Sawston aims to provide an inclusive environment where the whole community has the opportunity to participate in a range of activities designed to promote health and well-being.
We are open during term time and School holidays, with the Centre being closed on Bank Holidays. Please see the pool, fitness suite and class timetables for up-to-date times and classes.