Welcome to Sawston Sports Centre
WELCOME!
Sawston Sports Centre aims to provide an inclusive envrionment where the whole community has the opportunity to participate in a range of activities designed to promote health and well-being.
We are open during term time and School holidays. THE CENTRE IS CLOSED BANK HOLIDAYS. Please see the pool, fitness suite and class timetables for up-to-date times and classes.
If you can't find what you're looking for, or would like more information on anything we offer, please do not hesitate to contact us...
You can also follow us on Facebook (search for Sawston Sports Centre) and Twitter (@sawstonsports) for up-to-date information and offers.
Sawston Sports Centre COVID-19 Coronavirus advice
Dear valued customer
I regret to inform you that Sawston Sports Centre will be closed from midnight on 17 March 2020.
We have not taken this decision lightly but have taken into account the government's advice on limiting non-essential social contact and protecting at-risk groups. Also, in line with the new health measures, staff absences are at a level where we cannot provide a safe environment.
We will arrange any suspended courses, bookings and memberships in due course and will hold any payments received against these. We will keep you updated on plans to reopen but I am sure you will appreciate that at the moment it is unclear when that is likely to be.
If you do have any questions or concerns please do not hesitate to contact me.
Thank you for your continued support and understanding.
Best wishes
Michelle Wilson
Sports Centre Development Manager
01223 712555
mwilson@sawstonvc.org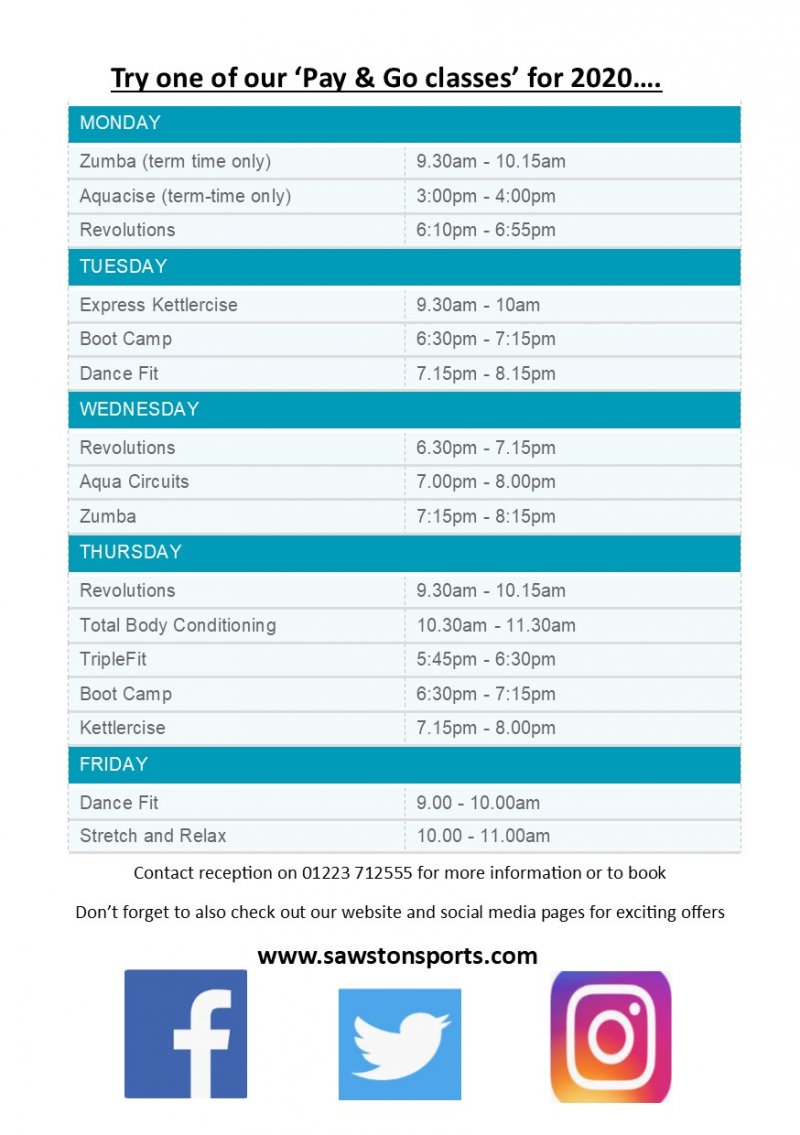 Part time Duty Managers required!
Please email - mwilson@sawstonvc.org for further information or an application form.