Welcome to Sawston Sports Centre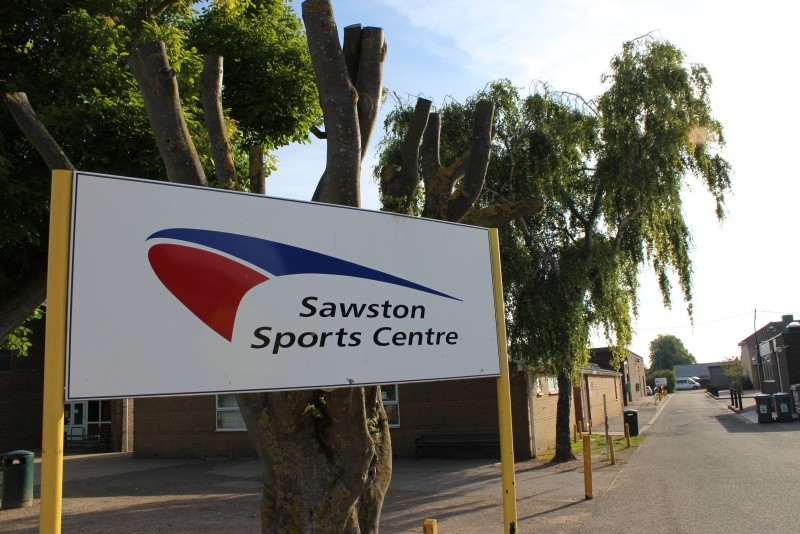 WELCOME!
Sawston Sports Centre aims to provide an inclusive envrionment where the whole community has the opportunity to participate in a range of activities designed to promote health and well-being.
We are open during term time and School holidays. Please see the pool, fitness suite and class timetables for up-to-date times and classes.
If you can't find what your looking for, or would like more information on anything we offer, please do not hesitate to contact us...
You can also follow us on Facebook (search for Sawston Sports Centre) and Twitter (@sawstonsports) for up-to-date information and offers.
**THE POOL WILL BE CLOSED TUESDAY 17th AND WEDNESDAY 18th APRIL FOR MAINTENANCE, 7am-1pm. EARLY MORNING SWIM IS CANCELLED, ALL OTHER SESSIONS WILL RUN AS NORMAL**
Casual lifeguards and party leaders required
Please email mwilson@sawstonvc.org for further information or an application form.
EASTER HOLIDAY ACTIVITIES
SWIMMING LESSONS
Monday 9th - Friday 13th (5 days)
9 - 9.30am Tadpoles (ages 4+)
9.30 - 10am Frogs (ages 5+, beginners)
10 - 10.30am Frogs (ages 5+, beginners)
10.30 - 11am Penguins (post-beginners)
£25 per child for 5 days
WOBSTACLE
Thursday 12th
11.30am - 12.30pm
£3 per child per session (for ages 8+)
ARCHERY
Tuesday 10th
1.30 - 2.30pm
£4 per child (for ages 8+)
WATER ZORBING
Tuesday 10th
11am - 12noon
£3 per child per session (for ages 8+)
KRAZY KIDS CLUB
Wednesday 11th
9 - 11am
£3 per child (for ages 4+, children under 4 welcome but must be accompanied by an adult)
Includes a bouncy castle, soft play, climbing frame and climbing wall.
NERF WARS
Friday 13th
10am - 11.30am
£4 per child per session (for ages 6+)
A trained leader will take the session through team and individual games, using inflatables as cover. With foam bullets and safety goggles, it's time to go to War!
ROLLER SKATING DISCO
Friday 13th
12noon - 1pm
£3 per session per child (for all ages, under 8's must be accompanied by an adult)
The session will be supervised. Please bring your own skates/boots. Use of own skates/boots and safety equipment done so at own risk.
POOL OPENING TIMES
Normal pool timetable will be running (except Wednesday 4th). Extra Public Swims on:
Tuesday 3rd, Thursday 5th, Friday 6th, Monday 9th, Tuesday 10th, Wednesday 11th, Thursday 12th and Friday 13th
2 - 3pm
£2 for under 16s, £2.50 for adults.
ROLL ON WEDNESDAYS
Roll up, roll up! New to Wednesdays (starting 21st February) is our Rollerskating session, 4.30-5.30pm. Bring along your skates for a whizz round our hall.
£3 per person, children under 8 must be accompanied by an adult
NEW PARTY OPTION...
NERF GUN PARTIES!!
Contact Reception for more information, or see the 'Parties' page of this website...