Welcome to Sawston Sports Centre
WELCOME!
Sawston Sports Centre aims to provide an inclusive envrionment where the whole community has the opportunity to participate in a range of activities designed to promote health and well-being.
We are open during term time and School holidays. THE CENTRE IS CLOSED BANK HOLIDAYS. Please see the pool, fitness suite and class timetables for up-to-date times and classes.
If you can't find what you're looking for, or would like more information on anything we offer, please do not hesitate to contact us...
You can also follow us on Facebook (search for Sawston Sports Centre) and Twitter (@sawstonsports) for up-to-date information and offers.
Try a Triathlon...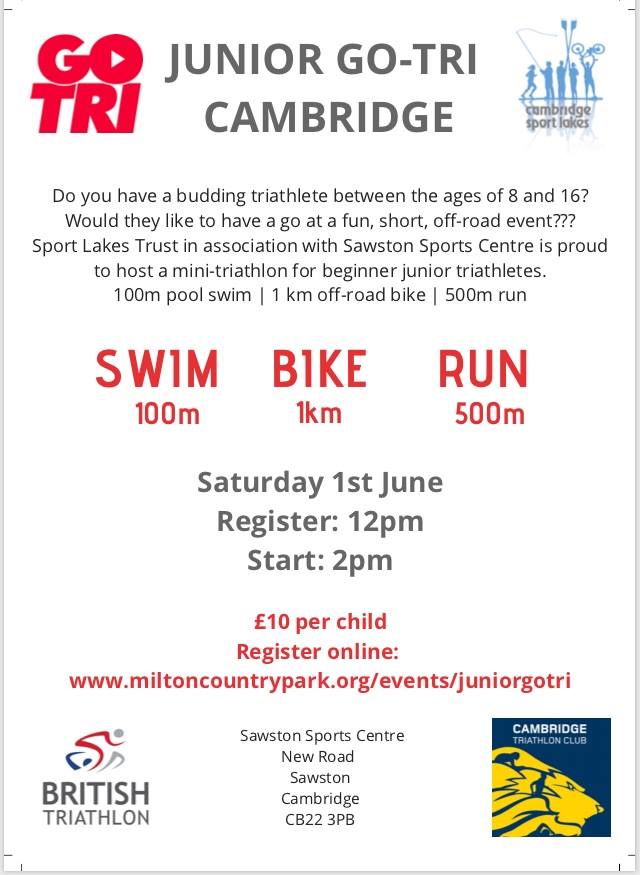 MAY HALF TERM OPENINGS AND ACTIVITIES
Please note: we are closed Monday 27th May (Bank Holiday)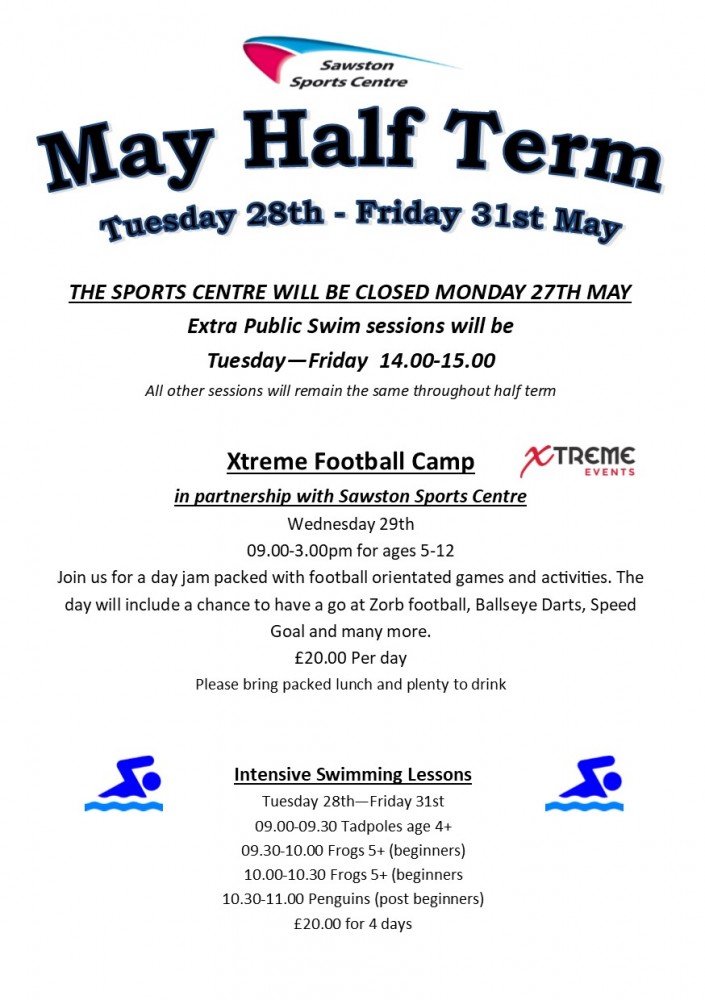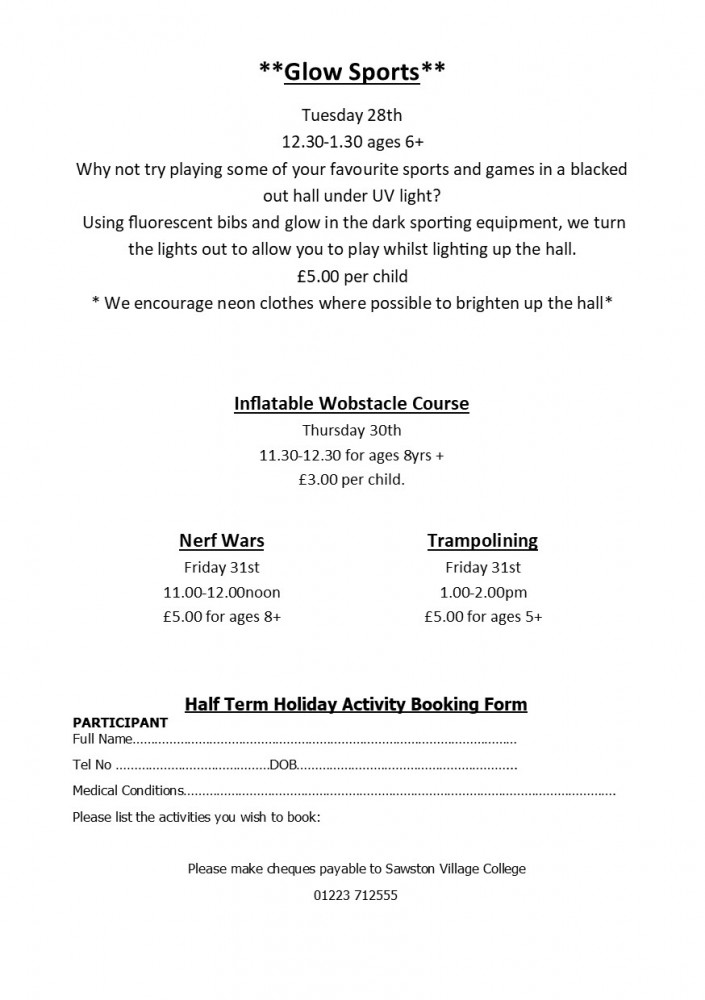 National Pool Lifeguard Qualification
For ages 16+, must be a strong swimmer
Summer course - July 15th, 16th, 17th, 18th and 19th (assessment on July 20th)
Cost: £250 (£200 for Sawston VIllage College pupils)
For more information, please call 01223 712555 or email Jenn Valentine jvalentine@sawstonvc.org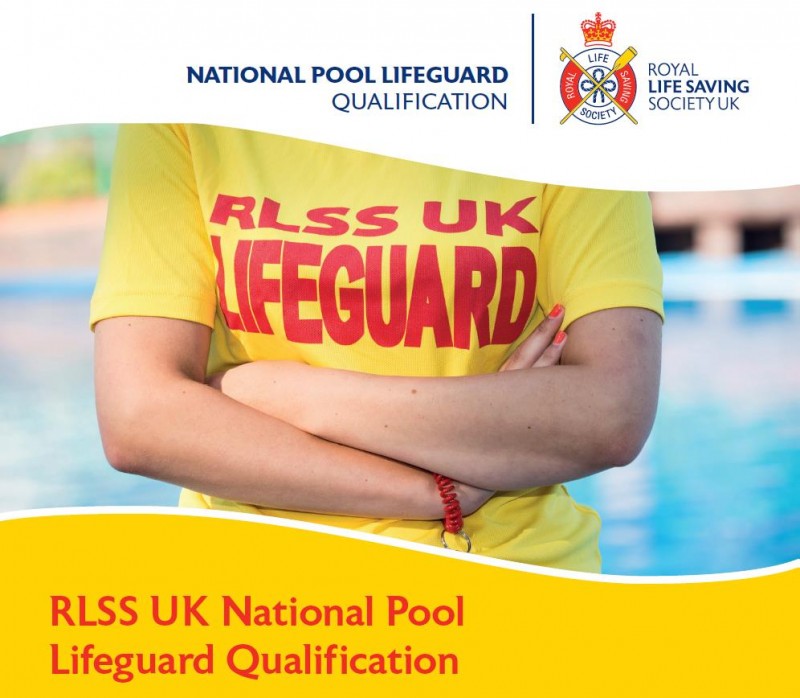 TENNIS
Tennis coaching is now available at the Centre! Sessions are run through Over and In, and are bookable through their website www.overandin.com.
Sessions run on a Wednesday night, beginning from ages 8+. Adult lessons also available. The 9 week course starts on 30th January.
For more information, please contact Over and In on 0844 776 1763, or visit their website.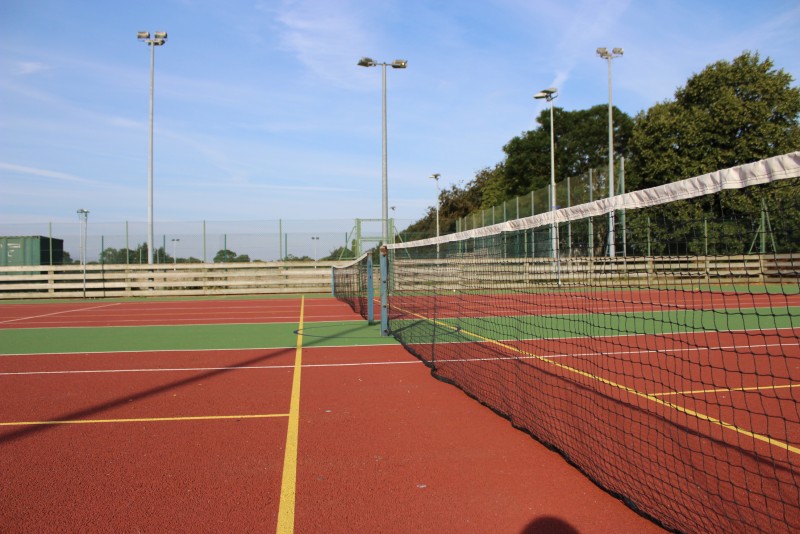 Part time Duty Managers required!
Please email mwilson@sawstonvc.org for further information or an application form.
NEW PARTY OPTION NOW AVAILABLE...GLOW SPORTS!!
Ready, steady....GLOW!