Welcome to Sawston Sports Centre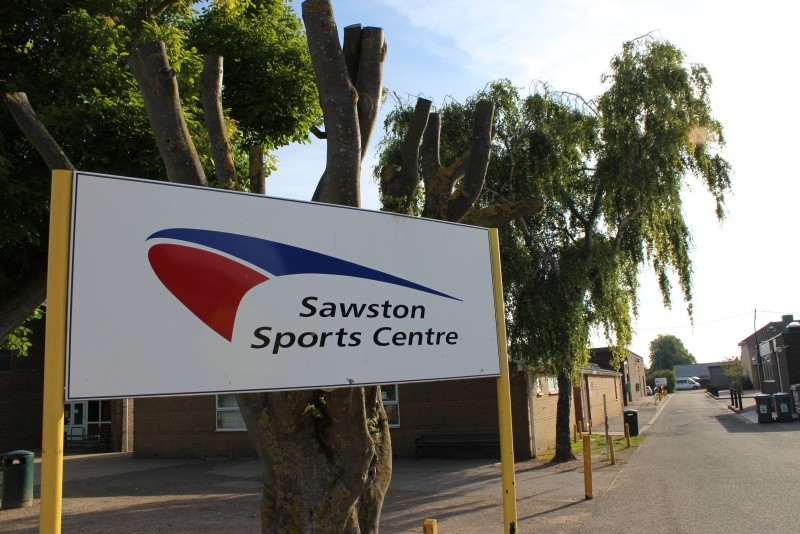 WELCOME!
Sawston Sports Centre aims to provide an inclusive envrionment where the whole community has the opportunity to participate in a range of activities designed to promote health and well-being.
We are open during term time and School holidays. Please see the pool, fitness suite and class timetables for up-to-date times and classes.
If you can't find what your looking for, or would like more information on anything we offer, please do not hesitate to contact us...
You can also follow us on Facebook (search for Sawston Sports Centre) and Twitter (@sawstonsports) for up-to-date information and offers.
OCTOBER HALF TERM ACTIVITIES
Monday 23rd - Sunday 29th October
HALLOWEEN SPOOKTACULAR PUBLIC SWIMMING
On Sunday 29th, we will be turning the pool ORANGE!! Come and have a swim in our spooooooky water...
*SPACES ARE LIMITED, PLEASE BOOK IN ADVANCE* (bookings being taken from 8th Oct)
Session times: 10.30-11.30 / 11.30-12.30 / 12.30-1.30 / 1.30-2.30
Adults £2.50, children £2
KRAZY KIDS CLUB
Monday 23rd, 10am-12noon
Spooky fun with a bouncy castle, climbing wall and much more...fancy dress strongly encouraged!!
£5 per child, for ages 4+
ALL STARS CAMP and SHOOTING STARS CAMP
Wednesday 25th, 9am-3pm
A fun filled day of spooky activities, sports and games for all age groups...fancy dress strongly encouraged!
All Stars Camp, for ages 8+, £15 per child - *please bring swimming kit*
Shooting Stars, for ages 4-7, £15 per child
TRAMPOLINING
Wednesday 25th, 2-3pm
Ages 6+
£4 per child
*children must wear socks*
ARCHERY
Thursday 26th, 3-4pm
Ages 8+
£4 per child
WOBSTACLE
Friday 27th, 11.30am - 12.30pm
Ages 8+
£3 per child
INTENSIVE SWIMMING LESSONS
Monday - Friday (5 days)
9-9.30am Tadpoles (stage 1) Ages 4+
9.30-10am Frogs (beginners) Ages 5+
10-10.30am Frogs (beginners) Ages 5+
10.30-11am Penguins (post-beginners)
£20 for 5 days
POOL TIMETABLE
The pool timetable will stay the same throughout the week, apart from tis extra session...
Public swim, every day, 2-3pm
For more information or to book, please contact Reception...
POOL INFLATABLE WOBSTACLE COURSE!
Our brand new 14m pool inflatable Wobstacle course can be booked as a Birthday party option or come along and try one of the new sessions on Sundays at 3.30-4.30pm! Please contact Reception for further information.