Welcome to Sawston Sports Centre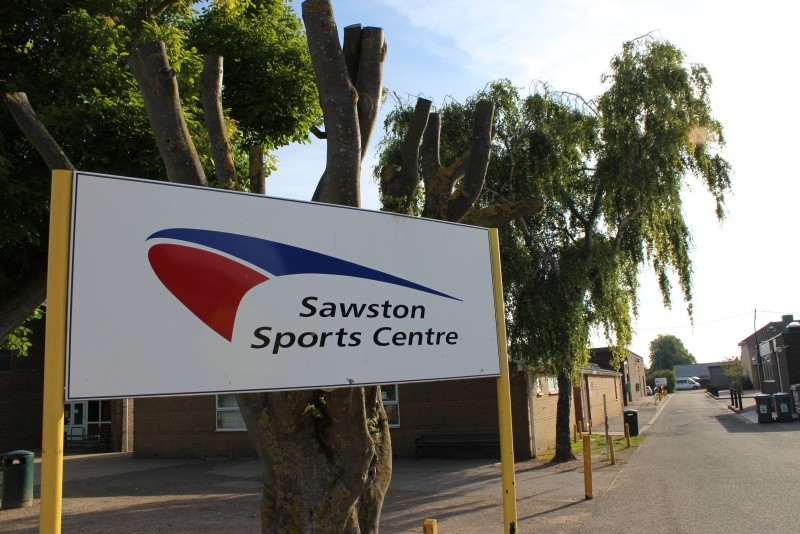 WELCOME!
Sawston Sports Centre aims to provide an inclusive envrionment where the whole community has the opportunity to participate in a range of activities designed to promote health and well-being.
We are open during term time and School holidays. THE CENTRE IS CLOSED BANK HOLIDAYS. Please see the pool, fitness suite and class timetables for up-to-date times and classes.
If you can't find what your looking for, or would like more information on anything we offer, please do not hesitate to contact us...
You can also follow us on Facebook (search for Sawston Sports Centre) and Twitter (@sawstonsports) for up-to-date information and offers.
**CHANGES TO FITNESS CLASS TIMETABLE**
From September, the following changes have been made:
NEW CLASS...... Stretch and Relax, Tuesdays 8.15 - 9pm
TIMETABLE CHANGE...... Total Body Conditioning has moved from Wednesdays to Thursdays, new time of 10.30 - 11.30am
THIGHS TUMS AND BUMS, AQUAFIT AND HIIT ARE BACK!
CLASSES RETURN FROM THE 1ST OCTOBER
**FREE CLASSES**
THIGHS TUMS AND BUMS, MONDAY 1ST, 7.30pm
AQUAFIT, WEDNESDAY 3rd, 7pm
HIIT, WEDNESDAY 3rd, 8.15pm
THIGHS TUMS AND BUMS, THURSDAY 4th, 7.30pm
Please contact the Centre to book, spaces are limited
Part time Duty Managers required!
Please email mwilson@sawstonvc.org for further information or an application form.
HALF TERM ACTIVITIES AND OPENING TIMES...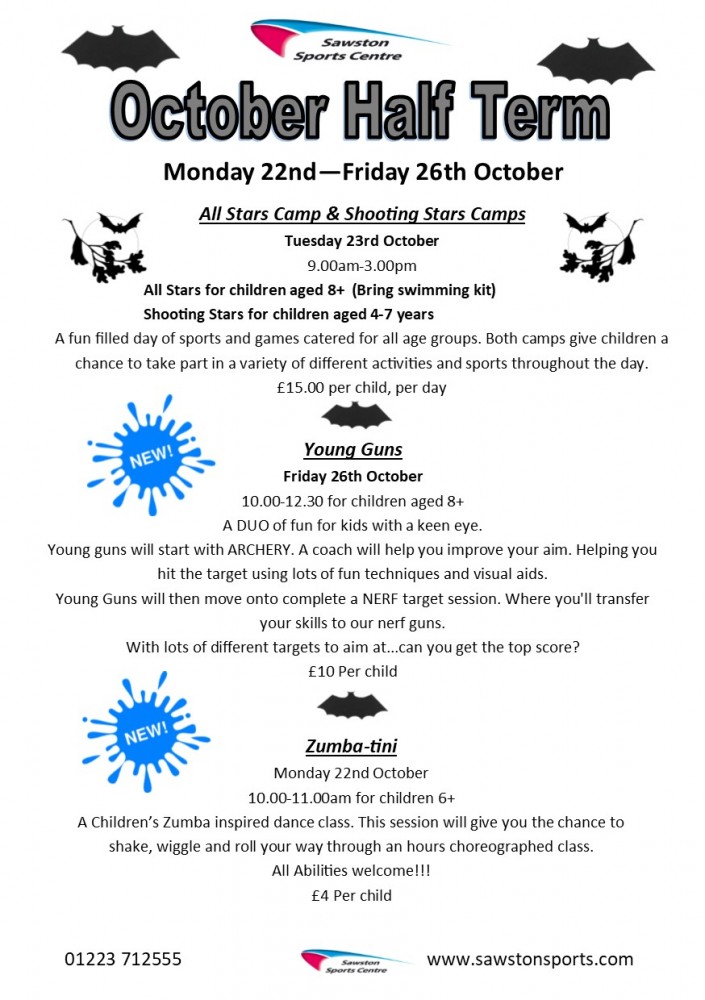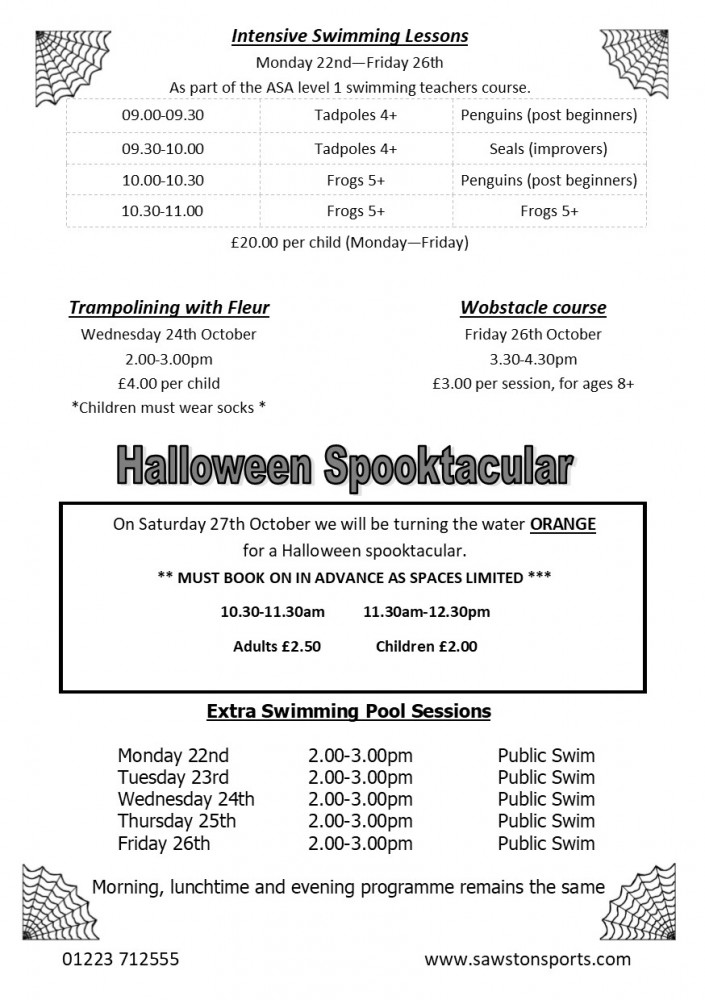 COMING SOON... GLOW SPORTS!!
Ready, steady....GLOW!